Finaly!
Now that fall is officially here, here's a look at some of the season essentials:
A Chambray Shirt
Goes with everything, Great for layering, Will never be "out of season"
Leather Bomber
Another classic that goes with everything, and available in so many different colors and styles.
Boots
Riding boots, Rain boots, Combat boots...whichever you prefer, include boots in your wardrobe!!
Printed Jeans
These jeans from Nordstrom are a little more subtle
Infinity Scarf
Practical and cozy, these scarfs are perfect with sweaters-and there are so many fun knits and patterns!
Pick them up in cute fall colors
Plaid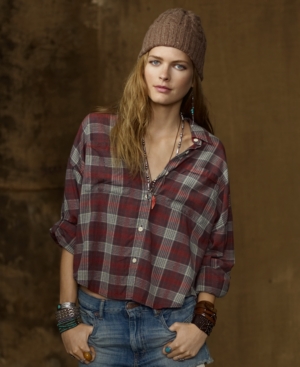 Indie look
Preppy look
So comfy and never goes out of style. Plus, they go with so much and can be layered--perfect for the fall!!
Maddy rocking the perfect outfit for a fall day:
Complete with Combat Boots, Floral Jeans, and a cute lace top that matches perfectly! Way to style Maddy!
How many of these looks will you be trying out this fall? Happy October!
http://www.jackthriller.com/wp-content/uploads/2012/08/orange-fall1.jpg
http://photo.net/general-comments/attachment/5522660/fall%20leaves.jpg
http://4.bp.blogspot.com/_gslEOK_wkyU/TQulgtp89pI/AAAAAAAAFJ8/vV74zwSW3WQ/s1600/br789063-02vliv01.jpg
http://www.cvfashion.com/image/cache/data/TARA%20women%20amazon-500x500.jpg
http://slimages.macys.com/is/image/MCY/products/4/optimized/1334654_fpx.tif?wid=300&fmt=jpeg&qlt=100
http://www.polyvore.com/cgi/img-thing?.out=jpg&size=l&tid=33134147
http://g-lvl3.nordstromimage.com/imagegallery/store/product/Large/8/_6723368.jpg
http://g-lvl3.nordstromimage.com/imagegallery/store/product/Large/11/_6600971.jpg
http://farm3.static.flickr.com/2502/4023016616_e8ab9c3224.jpg
http://www.upscalehype.com/wp-content/uploads/2011/08/Current-Elliott-Leopard-jeans2.jpg
http://g-lvl3.nordstromimage.com/imagegallery/store/product/Large/7/_7010527.jpg
http://leblow.co.uk/wp-content/uploads/2012/04/Paige-denim-polka-dot-jeans-raspberry.jpg
http://g-lvl3.nordstromimage.com/imagegallery/store/product/Large/7/_6874747.jpg
http://media-cache-ec4.pinterest.com/upload/116671446566064461_MHceeohv_b.jpg
http://data.whicdn.com/images/36684052/415316396856079346_cREq3uoi_c_large.jpg
http://bootsaholic.com/wp-content/uploads/2011/02/steve-madden-troopa-boots.jpg
http://www.finishline.com/store/images/products/xl125850cnbgr.jpg
http://media-cache-ec5.pinterest.com/upload/67905906851206841_YfURTjnT_b.jpg
http://newstyle-shopping.com/IMAGE/rubriki/manlatest/21032012/D&G%20DOLCE%20&%20GABBANA%20sand%20leather%20biker%20jacket.jpg
http://media-cache-ec2.pinterest.com/upload/39125090482386775_2F6p0qDz_b.jpg
http://www.polyvore.com/cgi/img-thing?.out=jpg&size=l&tid=12527738
http://shop.nordstrom.com/
http://24.media.tumblr.com/tumblr_m9knugz6Ny1rtfoz0o1_500.jpg
http://bowsandsequinsdotcom.files.wordpress.com/2011/11/pinterest-shimmer-chambray.jpeg
http://www.stockpilingmoms.com/wp-content/uploads/2012/09/Fall-Candy-Corn-Pumpkins-300x300.jpg