It's nearly October, which means rain, rain...and MORE rain!!
Living in the Pacific Northwest, rain boots are one of the most practical things you can buy. Even if you don't live here they are so cute and quirky, how can you resist?!
Hunter has the cutest rain boots that are actually fashionable.
Your boots don't have to be boring!! Get ones with a cute pattern or bright color to stand out in the dreary weather.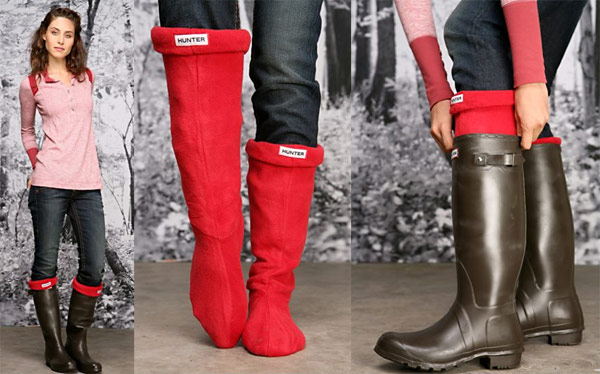 Pick up some wellies boot warmers to keep toes toasty in the cold air, plus they will be perfect for when the snow comes around!!
Look for cute detailing on the boots, like a buckle or pop of color.
You can still rock the boots even if it doesn't cool down where you're at!!
These boots are all over on the celebs too
Other Brands offer a very cute and effeciant rain boot:
Coach offers a great rain boot in a variety of colors and styles.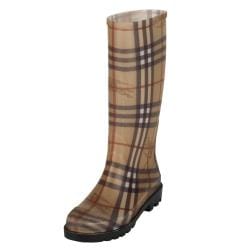 Although more expensive than most, Burberry's boot is a classic.
Steve Madden's offer a fun flair
Joules Posh Bow Wellies are so adorable with the bow!
Sperry has so many cute styles to choose from!
Of course, you can always get some inexpensive rain boots at your local grocery/department/garden store, and bling them out yourself with studs, rhinestones, or keep them simple.
Don't know what to wear with your wellies?
Pair them with skinny jeans and an over-sized sweater or cardigan to keep warm, or leggings/tights for a dressed up look.
A plaid shirt is not only comfy and practical, but it gives your outfit a rustic/cabin feel.
Throw on a a leather jacket to add a different look, or a trench for a professional vibe. On super rainy days, add a raincoat (duh).
Add leg warmers for an added dressy yet comfy vibe, and don't forget your chunky scarf!!
Don't know which boots to choose? I recomend either some bright red hunters, goes with so much,classy and a little more bi-dazzle than the average boot.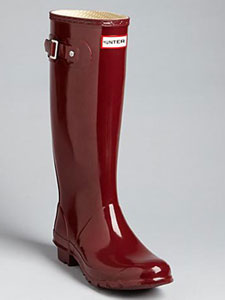 Black Hunters are great if you want a boot that goes with everything. They are classic and will always be around!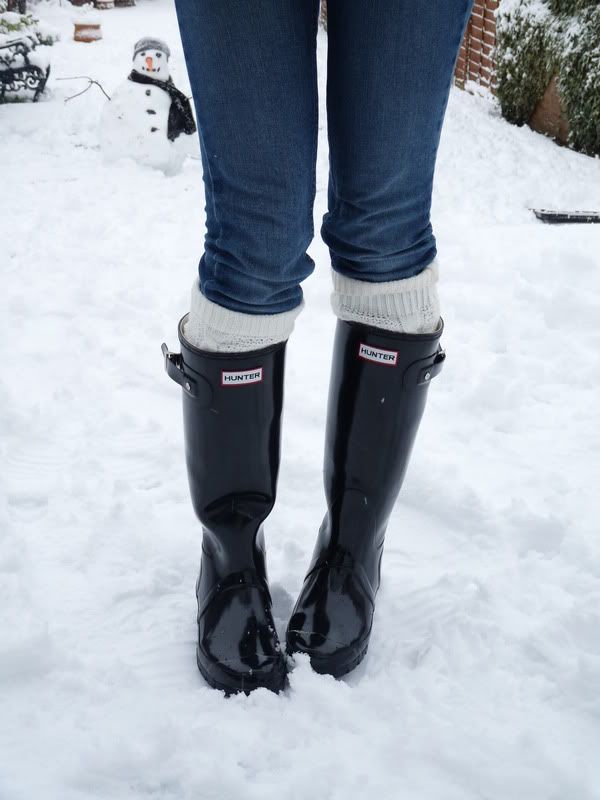 Whichever rain boots you choose to run around in this fall, remember to take risks, and you don't have to be a serious fashionista to pull these off!!
http://www.vintagevillas.com/vvblog/wp-content/uploads/2011/07/pinterest-rain-boots.jpg
http://www.targetwholesale.co.uk/ekmps/shops/targetwholesal/images/hunter-original-adjustable-gloss-black-wellingtons-wellies-click-here-new--1055-p.jpg
http://beta.enabledbydesign.org/wp-content/uploads/red_wellies-thumb-528x402-4421.jpg
http://www.mythirdculture.com/blog/wordpress/wp-content/uploads/2012/08/Hunter-Rain-Boots-Red.jpg
http://www.garden4less.co.uk/prodimages/hunter-wellies/adjustable-red-hunters.jpg
http://26.media.tumblr.com/tumblr_lucvisiwhd1qglw70o1_500.jpg
http://outfitidentifier.com/?s=rain+boots
http://media.photobucket.com/image/recent/lesleymyrick/Images%2520for%2520Posts/1721819-Rain-Check.jpg
http://data.whicdn.com/images/34401126/227150374926251881_UGpaNxUS_f_thumb.jpg
http://s5.thisnext.com/media/largest_dimension/31544084.jpg
http://2.bp.blogspot.com/-JsxDJY0Yz2Y/TslzvSJzcVI/AAAAAAAANVQ/BOk1m25BoPg/s1600/Joules_Posh_Wellies_with_bow_trio.jpg
http://farm1.static.flickr.com/153/361016041_9265f34d45_o.jpg
http://x2b.xanga.com/8fee173541435274342797/m218707934.jpg
http://www.rainbootswomen.com/wp-content/uploads/2009/10/Burberry-Rain-Boots-350.jpg
http://ak1.ostkcdn.com/images/products/64/895/P13050454.jpg
http://3.bp.blogspot.com/_60PhuGcnAwk/SpQ41QMTPOI/AAAAAAAAArc/hOUFt0B84sU/s400/669447_fpx.tif
http://tarte.cdn.s3.amazonaws.com/blog/wp-content/uploads/2012/01/atlantic-pacific-blog2-180x300.jpg
http://outfitidentifier.com/?s=rain+boots
http://mylifemybody.com/wp-content/uploads/2010/11/elin-nordegren-and-hunter-original-rain-boots-gallery2.jpg
http://moviestarstyle.com/wp-content/uploads/2010/10/Rachel-Bilson-Rain-Boots.jpg
http://www.pseriesstylist.com/wp-content/uploads/2009/11/mary-kate-olsen-rain-boots.jpg
http://blogs.glam.com/glamchic/files/2008/02/madewell-boots.jpg
http://www.refinery29.com/static/bin/entry/a43/x/8850/rain-boots-wellies-roundup-3.jpg
http://g-lvl3.nordstromimage.com/imagegallery/store/product/Large/13/_6008913.jpg
http://stylebust.com/wp-content/uploads/2010/04/Hunter_welly_warmers_red.jpg
http://3.bp.blogspot.com/_BH4AkUxj8GY/S5qZdmNggpI/AAAAAAAAKBI/HKzRKubzK7Q/s400/Hunter-Original-Gloss-Rain-Boots
http://g-lvl3.nordstromimage.com/imagegallery/store/product/Large/7/_6177567.jpg
http://www.goodhousekeeping.com/cm/goodhousekeeping/images/Hd/western-chief-buckle-rain-boot-0310-lg.jpg
http://pinterest.com/pin/197806608602891088/
http://pinterest.com/pin/197806608602891095/
http://pinterest.com/pin/197806608602895146/